Facilities
Thinking Space:
Well Built Library, Composite Science Lab, Computer Science Lab and Math Lab are added facilities.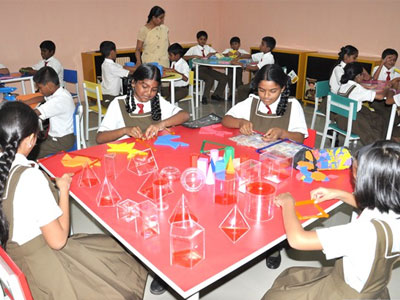 Composite Science Lab:
The well equipped Composite Science Lab for conducting Physics, Chemistry and Biology practicals give the young scholars a congenial environment to carry out their experiments and explore scientific facts and phenomena.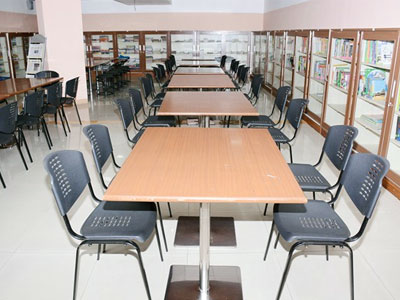 Library:
The library is an integral part of the classroom curriculum. To encourage reading and to enhance class learning, a well built library with a wide range of books is provided. The library caters to both Juniors (L.K.G to V) and Seniors (VI to X). Books are made available for both the age group of children.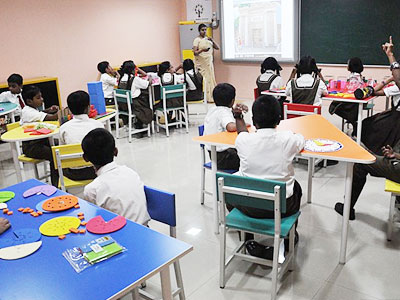 Math Lab:
We have a state-of-the-art Math Lab that makes learning Mathematics an interesting experience. It is an effective solution aimed at making Maths a discipline that is fun to learn.Based on the Ideology of Learn - Analyze - Build (LAB), our Maths Lab features pedagogically appropriate content for all classes from KG to X, where students can learn through activities and perform simulations to discover mathematical ideas.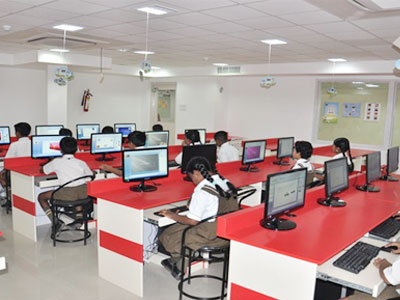 Computer Lab:
Technology plays a vital role in SJUS to create an innovation and knowledge based society through practices in Information Technology.This is made possible by our adequately equipped and completely furnished computer Lab.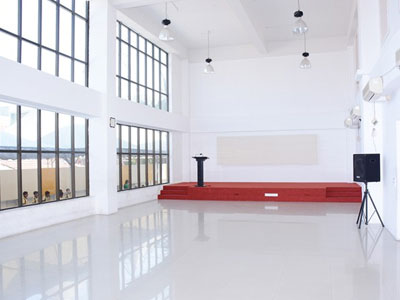 Auditorium:
Our school Auditorium, SHALOM HALL serves as the hub of all our creative activities. School Assembly, School Functions and Celebrations, Club Activities and Special Assemblies are all held in this aesthetically designed auditorium.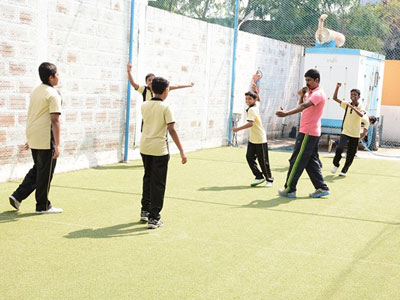 Playing Space:
A healthy mind requires healthy body to reside. For the overall development of a child's personality and skill our vision for sports in the long term is to provide thorough training and ensure maximum participation, we believe that the key to achieve excellence in sports lies in integrating sports and physical education with regular educational curriculum.
Creative Space:
Life is a process of discovery. At SJUS, the innate proficiency of a child in a specific field is given every opportunity to develop. A number of clubs act as catalysts for the growth of the children through various club activities. The various clubs are
English Literary Club
Language Club
Science Club
Eco Club
Heritage Club
Math Club
Computer Science Club
Sports & Wellness Club
Integrity Club
Fine Arts Club
Info Club
Tiny Tots Club